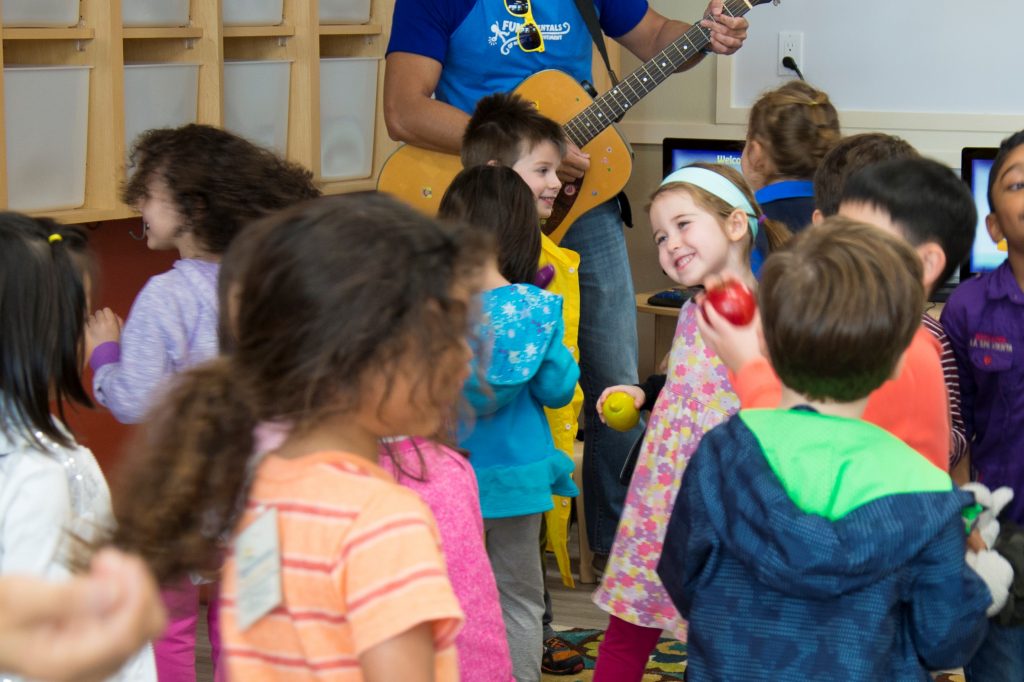 At Bright Horizons, your child will be cared for in a loving and nurturing environment by experienced and dedicated teachers. Our carefully crafted programs are age-appropriate, all with the goal of encouraging curious, happy and confident children – who, above all, fully experience the joys of childhood.
A Bright Horizons early education and preschool experience includes:
Innovative curriculum that guides children through each age and stage, empowering them to become confident, successful, lifelong learners
Health, safety and security policies that meet or exceed state and local standards as well as those created by the National Association for the Education of Young Children
Experienced child development professionals with the training to guide and nurture each child
Strong parent/teacher communication and partnerships
Explore the Bright Horizons at USC – HSC Alcazar Child Development Center
You and your family are invited to contact an individual center by phone or email to arrange a tour. Scroll down to the bottom of this page for center contact information. Parents of enrolled children are welcome to visit at any time. You may also fill out our pre-enrollment registration form.
Bright Horizons at USC
Cecile.AllainKeatley@brighthorizons.com
Alcazar Child Development Center – tax ID #042949680
2215 E. Alcazar Street
Los Angeles, CA, 90033
(323) 405-6400
Director: Cecile Allain-Keatley
Tuition rates
| | | |
| --- | --- | --- |
| AGE GROUP | USC Staff, Faculty, and Students | Non-affiliated community |
| Infant (6 weeks to 12 months) | $2,090 | $2,440 |
| Toddler (12 months to 24 months) | $2,090 | $2,440 |
| Twos (24 months to 3 years) | $1,795 | $2,095 |
| Preschool (3 to 5 years) | $1,525 | $1,785 |
Costs reflect full-time tuition as of September 1, 2018. Some part-time options are available; please contact the center directly.
Who to contact for help
For any of the child-related topics below, contact your center directly (see contact information above).
your child's care
teachers
curriculum
schedule
tuition
waitlist inquiries
tours
any other child-related issues
For any of the administrative topics below, email USCAlcazar@brighthorizons.com. This routes to Olivia Ortega-Sanchez, USC's childcare administrator for USC Benefits, which oversees child care operations.
center facilities
compliance
management
any other administrative issues