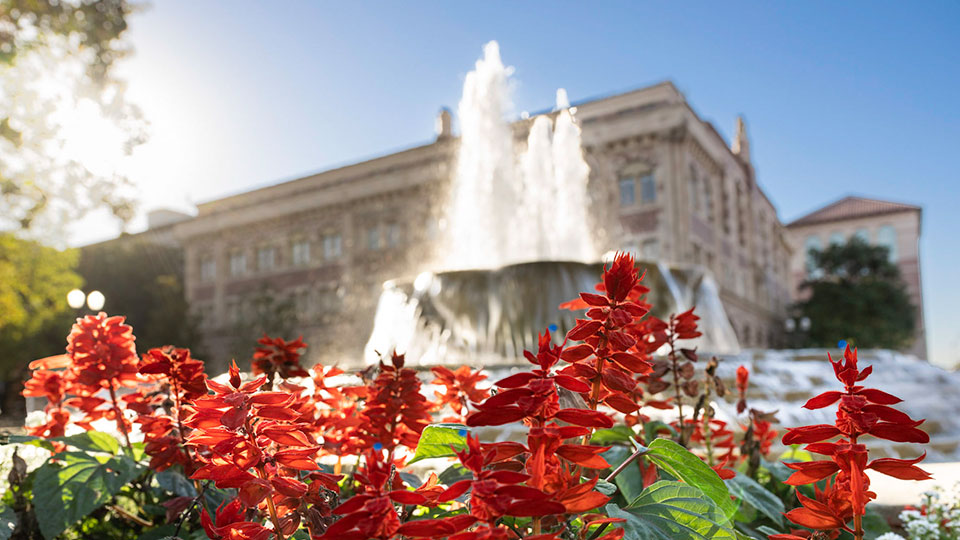 Read USC's performance management policy.
The Workday Performance Management system helps elevate overall performance in service of USC's mission and goals, using two performance management models. In one model, managers evaluate employees on specific competencies:
Additionally, managers and employees set goals for employees. See our helpful tip sheet for developing goals.
In the other model, managers evaluate employees based on both the manager's and the employee's answers to four questions about employee performance:
What activities, interactions, skills, and approaches led to successful outcomes?
What activities, interactions, skills, and approaches could be improved for better results?
What areas of growth should be focused on going forward?
How have behaviors aligned with the USC Code of Ethics and the school/division's core values?
Managers also assign an overall score for their employee's performance.
The performance management process is recorded in Workday. See our Workday user guides page for step-by-step help with specific performance management tasks.
All schools, divisions, and departments are expected to use the Workday Performance Management system; units wishing to use an alternative evaluation method must consult with Human Resources Administration. Managers should visit the Manager Gateway for help with all aspects of the performance management cycle. Workday user guides specifically for managers are on the Workday Help site.
It's an everyday process
Performance management is an everyday process wherein regular coaching discussions provide ongoing opportunities for employee growth and development. We strongly encourage managers and employees to think about the performance management cycle as a yearlong opportunity to give and receive performance feedback. Our aim is to broaden the conversation to highlight how skill development and learning are tied to individual and organizational performance improvements.
Our performance management system is designed to cultivate Trojan talent by:
Supporting a high performance, talent-centered culture
Establishing an institution-wide framework for the delivery of performance reviews
Creating community around strategic initiatives that support efficiency
Maintaining a central repository for USC performance data
What's in it for me?
Staff – by engaging in open conversations with your manager, you are better able to target new skills and areas for improvement, identify strengths and align development to performance goals, as well as future career goals.
Managers – you can access online training (via TrojanLearn) to equip you with the tools to confidently guide your employees in goal-setting, recommending developmental opportunities, giving feedback, coaching, monitoring performance, and conducting a successful performance review. Our performance management program is designed to help you optimize your team's effectiveness and success. See performance management on the Manager Gateway.
Executive leaders – a unified performance management system drives consistency across the institution, improves executives' ability to generate insights into performance across the schools and administrative units, decreases liability for the university, enhances productivity, and increases employee engagement. As executive leaders, you are poised to more readily identify trends and opportunities for improvements across USC.
USC – a consistent performance management process enables the university to realize its aspirations by upholding USC's strategic vision as a performance culture is shaped that optimizes employee engagement and contributions.
How can I learn more?
More detailed information about USC's performance management program, as well as a wealth of training resources, are available in TrojanLearn within the Performance Management curriculum.
More questions?
For more information, contact the HR Service Center at uschr@usc.edu.