What you need to know if you must take a medical leave of absence
See Unpaid Accommodated Medical Leave policy.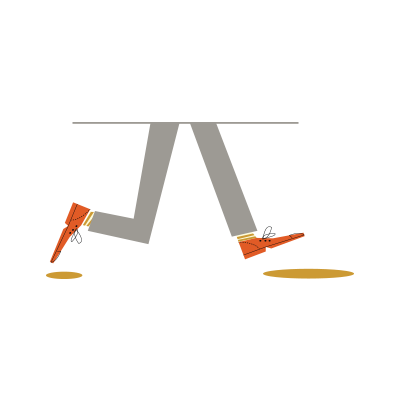 Medical leave is unpaid, but you may be eligible for disability benefits for some or all of your medical leave. You may also be able to use accrued vacation or sick time as a substitute for, or in conjunction with, disability benefits. The Federal Family and Medical Leave Act and the California Family Right Act (FMLA/CFRA) protect your job while you're on medical leave provided you meet eligibility requirements. For more information, faculty should consult the faculty handbook and staff should consult the medical leave policy. Visit the Gateway's disability page for detailed information, and contact the HR Service Center with questions (you can call the Center at 213-821-8100).
Please note, you will only remain eligible for benefits (and associated USC subsidies) for up to 12 months of your inactive leave of absence.
Pregnancy-related medical leave
Provisions of the university's staff parental leave policy apply when the disability is related to pregnancy or childbirth. Faculty should consult the faculty handbook.
Family and medical leave
Provisions of the university's family care and medical leave policy apply to leave for the employee's own serious health condition, the birth or adoption of a child, or for the care of seriously ill family members.
Work-related injuries or illness
USC does not discriminate against employees who have filed or made known their intent to file workers' compensation claims. An employee who sustains a work-related injury and reports the same will obtain all of those benefits he or she is entitled to under California law. All matters relating to a job-related illness or injury must be referred to the workers' compensation department at (213) 740-6205. This includes, but is not limited to, eligibility for medical leave, benefits eligibility, medical certifications, the length of the leave, return to work, and accommodation for return to work.
General leave-related questions
Contact the HR Service Center or call them at (213) 821-8100.
What happens to your benefits and time off accruals while you're on leave
Taking a personal leave of 30 days or more will affect your benefits. Talk to your local HR representative, and see below for specifics.
Health, life and AD&D | Retirement | Tuition assistance | Vacation and sick time | Holiday and winter recess pay
---
Health, life and AD&D benefits
USC will continue to pay the employer portion of employee benefits for staff employees on medical leave for a maximum of 12 months of inactive leave of absence, including medical leave and others. Employees on an inactive leave of absence may continue their benefit enrollments for up to 12 months. Once 12 months have lapsed, coverage will end on the last day of the month when eligibility ceases.
Note that to maintain coverage, employees must arrange to continue paying their portion of insurance premiums in a timely manner by contacting the HR Service Center.
If premiums exceed 90 days of nonpayment, USC will cancel all employee benefits, and the employee will not be eligible for COBRA; employees who lose medical insurance should visit healthcare.gov or call 800-318-2596 (24/7 access) to review medical insurance options made available through the Affordable Care Act.
In cases where an employee is receiving workers' compensation benefits from USC's third-party administrator, Broadspire, in lieu of disability payments, or if disability payments are not sufficient to pay benefit premiums, the employee must arrange to continue paying their portion of the benefit premiums. Premium payments must be made via credit card or cashier's check made payable to "USC" and mailed to USC Benefits at 3720 S Flower St, CUB 200, Los Angeles, CA 90089-0704.
For medical, dental, and vision benefits – when the university stops paying the employer portion, employees will have the opportunity to elect COBRA coverage. In most cases, COBRA allows employees and their dependents to continue health, Rx, dental, and vision benefit coverage for 18 months. However, in certain circumstances, dependents may remain eligible for COBRA coverage for additional time. Under COBRA, participants are responsible for paying the full cost of premium plus an administrative fee.
If COBRA is not a viable option, visit healthcare.gov or call 800-318-2596 (24/7 access) to review options available through the Affordable Care Act.
Employees who lose eligibility for life and accidental death & dismemberment coverage may choose to port and convert their policies within 30 days of their loss of coverage. Additionally, active employees who are totally disabled and under the age of 60 for at least 6 consecutive months may file a claim with the insurance carrier to have life insurance premiums waived for the duration of their disability. This claim must be filed during the first 12 months of the disability.
---
Retirement benefits
University and both matching and supplemental employee contributions to the USC Retirement Savings Program are taken from disability payments, excluding any disability payments made after the staff member terminates employment. Employees may adjust their voluntary retirement contributions at any time (the university's matching contribution will be adjusted accordingly). Employees may adjust their contribution on Workday before or during a medical leave.
---
Tuition assistance benefit
Employees must be actively at work to use Tuition Assistance for themselves. If they go on leave and are already enrolled, they can finish that semester but no further Tuition Assistance will be available until they return to work. (This does not apply to a child's or spouse's use of Tuition Assistance – an employee going on leave does not affect their dependents' use of the benefit, nor does it affect their child's use of Tuition Exchange.) See the Tuition Assistance Benefit policy for more information.
---
Vacation and sick time
Staff employees do not accrue vacation or sick time during medical leave. See USC's vacation time and sick time policies.
---
Holiday and winter recess pay
Staff employees are not eligible for holiday or winter recess pay during medical leave. See USC's university holidays and winter recess policies.