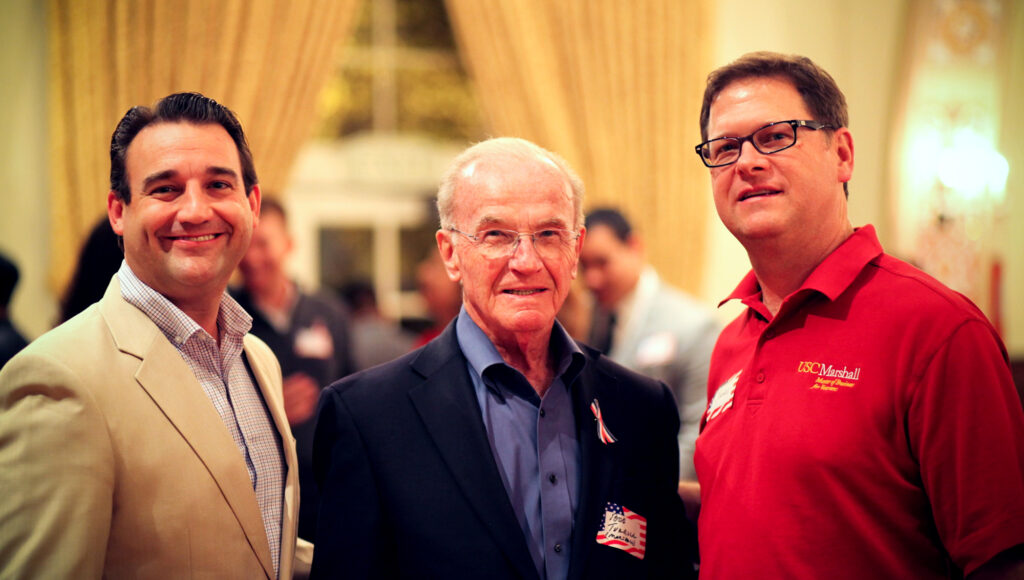 You can help bring some of the country's best and brightest to USC – and earn a $500 (taxable) bonus.
The university takes pride in a long and robust relationship with the United States Armed Forces, including a notable history of supporting veterans. Through academic offerings, ROTC programs, veteran-focused research programs and of course our employment and hiring activities, USC continues an unparalleled commitment to supporting U.S. military veterans.
Now, USC employees can help us hire the best and the brightest from the veteran community by taking advantage of our veteran referral program.
The details
As a USC faculty or staff employee, you simply refer a veteran to a posted USC staff job requisition. The following conditions apply:
You may not be a recruiter, student worker, or directly involved in the requisition's hiring decision.
The candidate must be a veteran of the U.S. military and must self-identify as a protected veteran in the application and onboarding processes (see Am I a Protected Veteran).
The position may not be a temporary/contingent worker position or a student worker position.
The bonus does not apply to any referrals made before November 11, 2019, nor does it apply to internal hires, promotions, or transfers.
If the referred veteran is hired any time within one year of the application date, then once the veteran completes 90 days of active employment, the referring employee will receive a $500 bonus, which will be taxable.
Follow these simple steps (on or after November 11, 2019)
Sign into Workday (see link on front page of Employee Gateway)
Type "find jobs" into the search bar, which will bring up a "find jobs" report
Click on the "find jobs" report, which will bring up a list of all approved internal job openings
Click on the job you want
Click "Refer"
Add the first name, last name, and email of the person you're referring (the rest of the fields are optional) – then click "Submit"
Your candidate will immediately receive an email with the referral link to apply. That's it!
Our goal is to create a more welcoming and inclusive culture for military veterans, offering them rewarding opportunities to contribute to a meaningful mission. Help us reach that goal by referring qualified veterans to join the Trojan Family!
Learn more about how USC and the military have stood side by side.
USC employee-veterans talk about what their military service brings to the Trojan Family:
Veterans have long been valued at USC: