USC's Campus Emergency Response Team (CERT) is a critical group of employee volunteers who respond to emergencies in our community. In honor of California CERT week September 21-27, longtime and leading participants shared how their involvement has prepared them for a disaster personally, and prepared them to help their fellow Trojans here at the university.
"We are fortunate to have many critical emergency response departments made up of very skilled staff who plan, train and exercise for emergencies and major disasters such as an earthquake," says Steve Goldfarb, Director, Fire Safety, Emergency Planning and Business Continuity. Those departments include Department of Public Safety, Facilities Management Services, Environmental Health and Safety, Fire Safety and Emergency Planning, Student Health and more. "The threat of a major earthquake in southern California remains high. Having over 325 staff and faculty trained to help supplement our first responders and provide special skills such as search and rescue, first aid, and fire suppression is vital to our ability to respond and recover," Steve notes.
According to Angela DiBenedetto, who's managed CERT for the last 12 years, it's amazing to see how CERT has grown at USC over the years. "We have CERT representation in Orange County, Playa Del Rey, Verdugo Hills and Alhambra," she says.
In addition to the skills of search and rescue, first aid, and fire suppression, the 325+ employees who are members of CERT are trained in earthquake preparedness, disaster first aid and triage and psychological first aid. And their presence right on campus allows them to act quickly.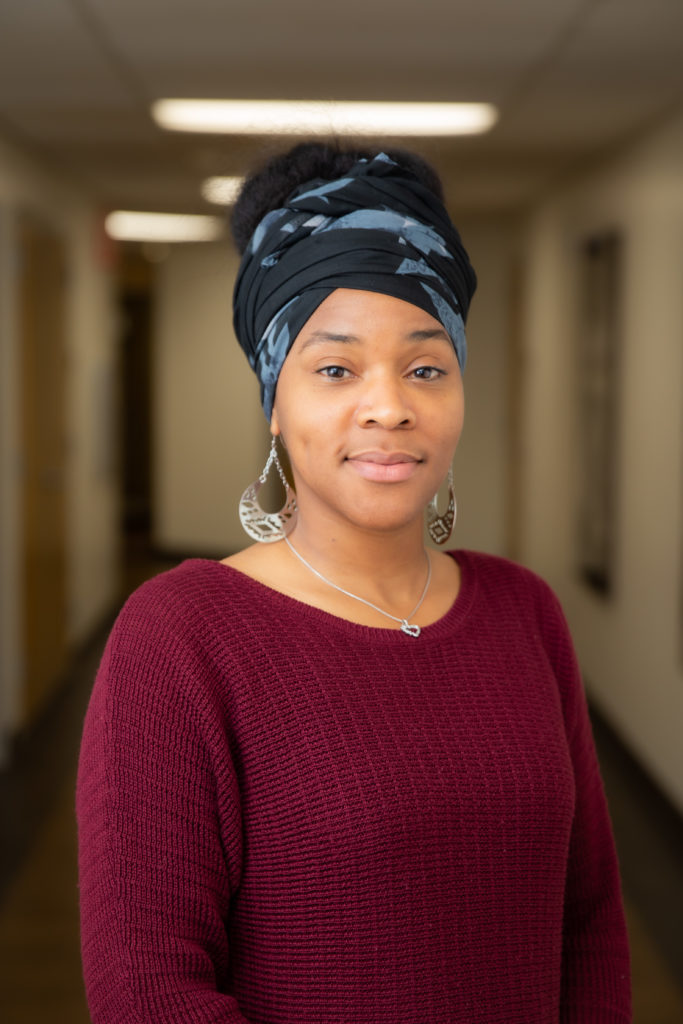 Terrell Muldrow, Risk Specialist with the Office of Integrated Risk Management at Keck Medicine, joined CERT in 2018. "In the event there is a natural disaster – in which there will be a delay from emergency response – with the training that has been provided to me, I have the chance to step in," she says.
And the benefits of her training apply beyond helping here at USC. "I can apply the training and the resources that I've received through this program anywhere that I'm at. I can be at home, on a train, on a plane, out in public. It doesn't matter, the training is still valid."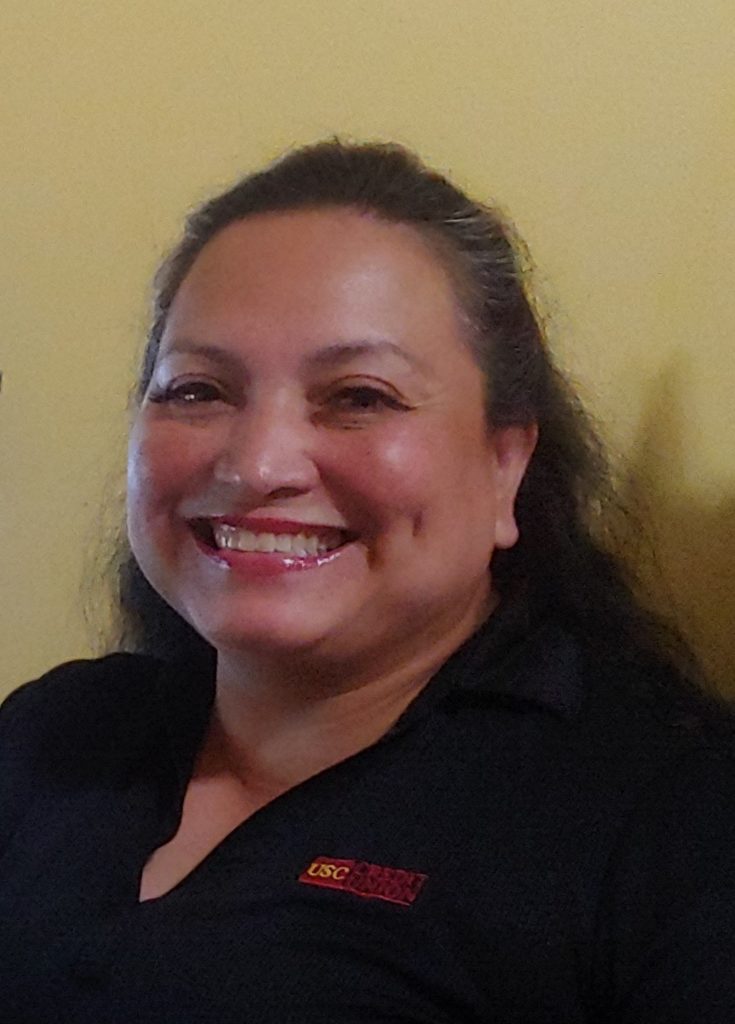 Volunteering for CERT is meaningful to many of the other employees who are involved on a personal level as well. Andrea Fregoso, Senior Accountant with USC Credit Union, joined when CERT was newly formed at USC in 2007. She knew she wanted to participate because of her own experience growing up in Mexico City and living through the 1985 earthquake.
"I was only 11 years old when that happened. The first couple of hours I didn't know the damage that this earthquake had created," Andrea says. "Now I'm more prepared to be able to handle a situation, how to be able to help others – and prepare others."
As part of their ongoing commitment to emergency preparedness, CERT members regularly participate in large-scale disaster drills. In the past, these have included other critical groups on campus, have included simulated injuries for acting victims, and have been in collaboration with other universities.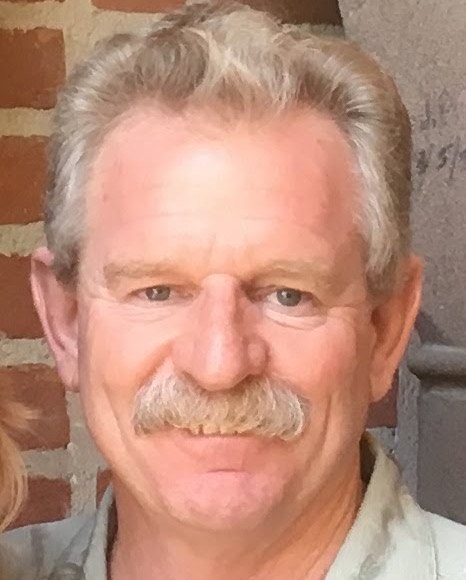 For Patrick Sylvester, Business Manager at USC's Foundation for Cross-Connection Control and Hydraulic Research, these drills have been the most memorable experiences during his time with CERT – which also dates back to 2007. "Some of the most memorable times have been when we've done a big disaster drill – we've done them on both campuses. There was one really big one we did at UPC this year. They brought in a group from Hollywood that did makeup. There were people with blood lying all over the place. They brought in props and it looked like a disaster."
Patrick adds, "I don't think you'll ever know what it's like unless there's a real disaster – but the drills have been really helpful to getting you know what it's going to be like."
Finally, joining CERT has meant for its volunteers a new camaraderie. From initial training and throughout participation, members get to connect with employees from all around campus.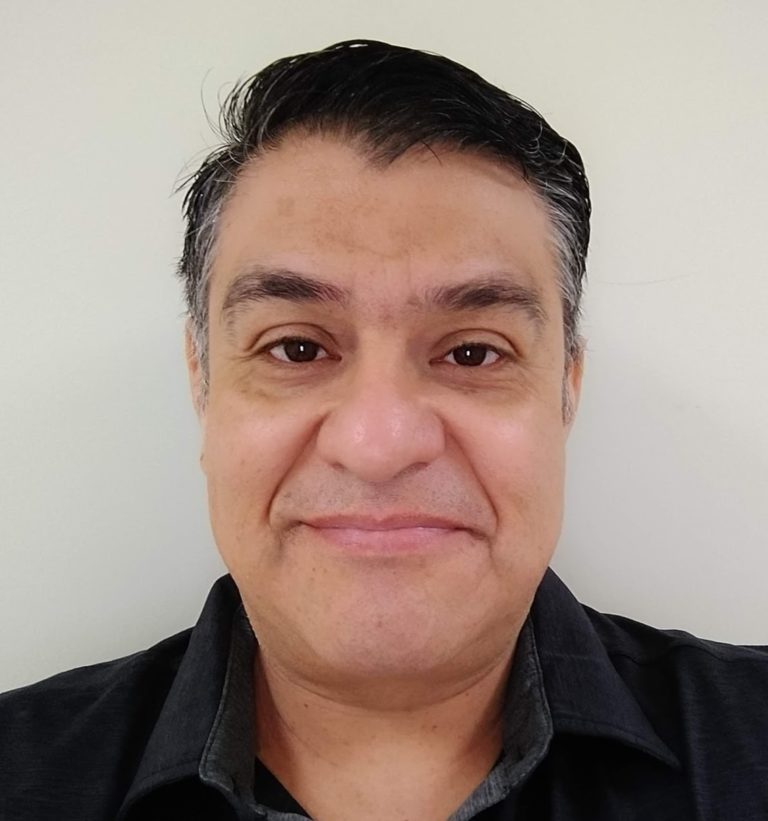 "I really enjoy knowing that you're among peers who have the same mentality as you do – who are proactive, not reactive – willing to help and go the extra mile," says Alfred Ascencio, Facilities Manager at Keck's Norris Comprehensive Cancer Center, who joined CERT in 2017. Enrolling the program for him meant "getting to meet all these new people that were there for the same purpose, to make yourself useful and develop skills to help people."
And so in the event something does happen around here, Alfred says about helping his co-workers – "I'm up to the task."
When disaster strikes, you can count on CERT to be here for you at USC – especially while local and government groups are responding to the emergency throughout the broader community.
As Patrick puts it, "One thing I know for sure: if there's a major earthquake in LA, I want to be at work with my family – because that's just going to be the safest place to be."
Interested in developing emergency preparedness and response skills and being a part of the team that will respond to a disaster at USC? Learn more with the video below, or contact Fire Safety and Emergency Planning's Angela DiBenedetto.