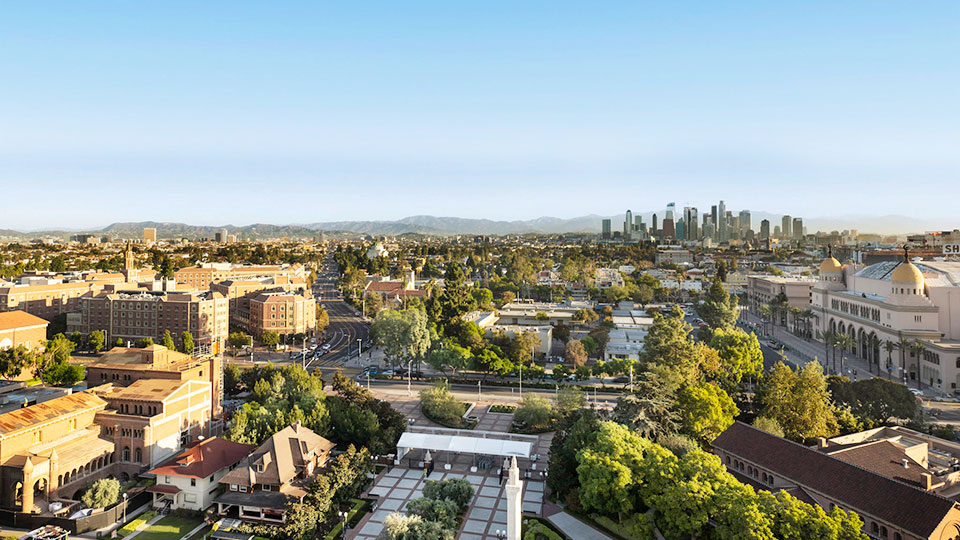 Office of Professionalism and Ethics
The Office of Professionalism and Ethics (OPE) is likely the best place to start if you wish to report a workplace concern.
OPE is a centralized clearinghouse for complaint monitoring and investigations at USC, including both campuses and all university programs and affiliates. Individuals may always report and are encouraged to report complaints directly to OPE through their site report.usc.edu, or via email or phone (see their site). Upon receipt of a complaint, OPE reviews the information provided and assigns it to the appropriate investigative offices, ensuring a timely resolution is reached in accordance with the offices' procedures. OPE only investigates cases in specific instances when directed by senior leadership, although they will provide assistance to other investigative offices. When OPE does investigate a complaint, it is only a finder of fact – discipline is determined by a separate entity with the power to issue sanctions (e.g., faculty committee, SJACS, human resources, medical executive committee, etc.). Additionally, investigative entities that receive complaints directly notify OPE of complaints and provides updates and resolutions.
The offices where OPE may send your complaint
Office of Equity and Diversity (OED) handles complaints of harassment or discrimination by an employee (faculty or staff) based on a protected class (e.g., race, gender, national origin, sexual orientation, age, disability, medical condition, veteran status, pregnancy, etc.) Examples:
Faculty claims she was denied tenure based on his ancestry
Job applicant claims she was denied a job based on being pregnant
Student alleges professor failed to accommodate a disability for an exam
Employee claims supervisor sexually harassed her
Title IX handles complaints of harassment or discrimination, including sexual harassment, by a USC student based on a protected class. Examples:
Student alleges her teaching assistant made unwanted sexual advances
Student complains that certain scholarships are only available to the opposite sex
Student alleges she was incapacitated by alcohol and was unable to consent to sexual activity with another student
A person alleges being a victim of domestic violence by a student
The Office of Conduct, Accountability and Professionalism (OCAP) handles workplace conduct that does not involve a protected class but includes egregious complaints elevated from human resources or faculty affairs. Examples:
Students complain their professor comes to class inebriated
An administrative assistant complains direct supervisor is demeaning and throws things when angry
Employee complains manager retaliated against him when making a non-protected class wage and hour complaint
The Office of Compliance handles complaints of regulatory and certain university policy violations such as conflicts of interests, misconduct related to research grants, violations of healthcare billing guidelines, and data breaches. Examples:
Complaint about a dean hiring his son's company to plan and host a school event
Complaint alleging a violation of FERPA
Complaint of insurance fraud in billing practices
Central and local human resources handle local workplace issues. Examples:
Manager concerned with subordinate's work hours and timekeeping
Peer employees have minor disputes in the workplace
Employees have concerns over local leadership
Faculty affairs and local department deans and vice deans handle similar issues pertaining to faculty or complaints within a program. Examples:
Student alleges deviation from protocol for discipline in program
Student alleges professor has favorites
Faculty disputes among different programs within the same school
---
Office of the Ombuds
The Office of the Ombuds provides independent, impartial and confidential support for employees and students to navigate policies, issues, concerns and conflicts. The Ombuds does not directly resolve issues but helps employees and students determine whether to make a formal complaint. Ombuds are not finders of fact; they do not adjudicate complaints; they do not provide anonymous information to investigative bodies with the authority to make findings of fact. The Ombuds is equipped to address a wide variety of issues including those related to organizational culture, change management, interpersonal relationships, ethical concerns, perceived unfairness or incivility, behavioral or stylistic differences in the workplace, or questions on university policy or procedures. Examples:
Staff member is not sure whether a conflict rises to the level of harassment
Student has conflicts with his roommate and would like advice on next steps
Manager needs help dealing with high stress situations among direct reports
Ultimately, the ombuds office exists to strengthen university culture with a commitment to dispute resolution, problem-solving, and workplace wellness. All services are free, voluntary, and again, confidential. You may schedule an appointment via email or phone:
UPC
upcombuds@usc.edu
(213) 821-9556
HSC
hscombuds@usc.edu
(323) 442-0341
Visit the Office of the Ombuds site
---
Student-related concerns
At times you may be approached by students you manage or interact with. A wealth of resources exist for students, and you or your student can visit the Student Affairs site for information.
If a student comes to you with concerns about sexual misconduct, you may wish to refer to this best practices guide for compassionate conversations.
---
Quick video overview of reporting