USC's year-long professional development program
What's it all about? See below! (Or, if you're ready to go now, visit Trojan Knowledge Expedition in TrojanLearn)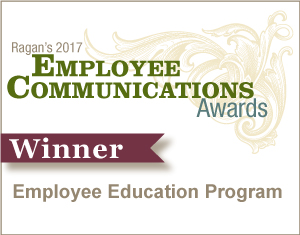 Trojan Knowledge Expedition is an award-winning program! It was named top winner in an international employee communications award program in the employee experience/employee education category for its efforts at curating the best content in various career-related topics from the vast resources available in TrojanLearn. The program also won for its innovative and whimsical space expedition theme. Originally offered as a monthly program, the entire year of curriculum is now available in TrojanLearn.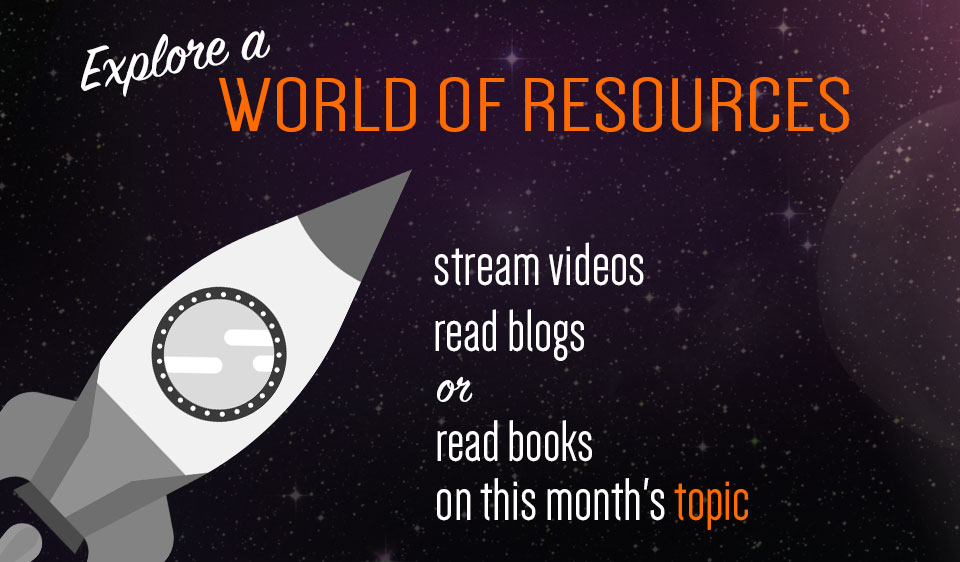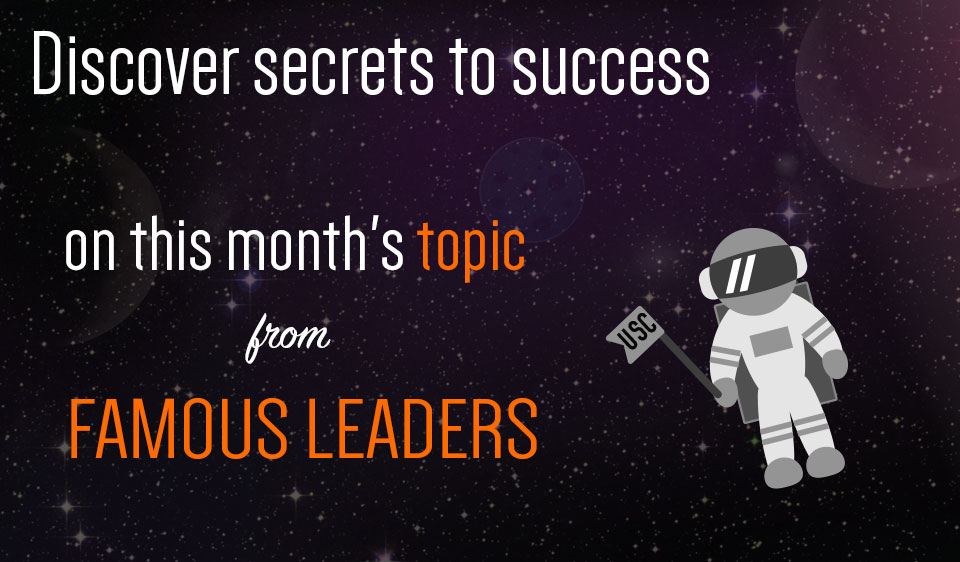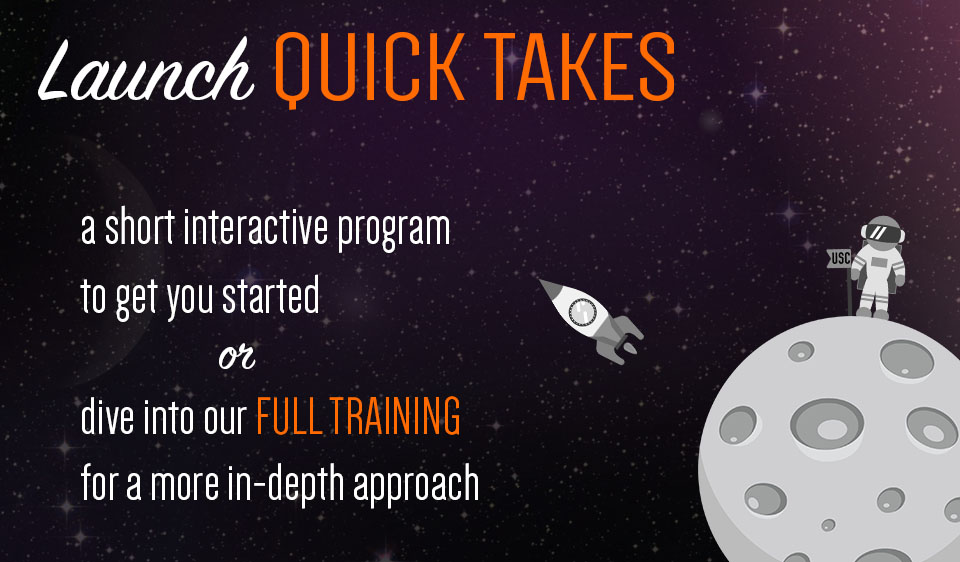 Here are the 12 months of topics which you can now access at any time: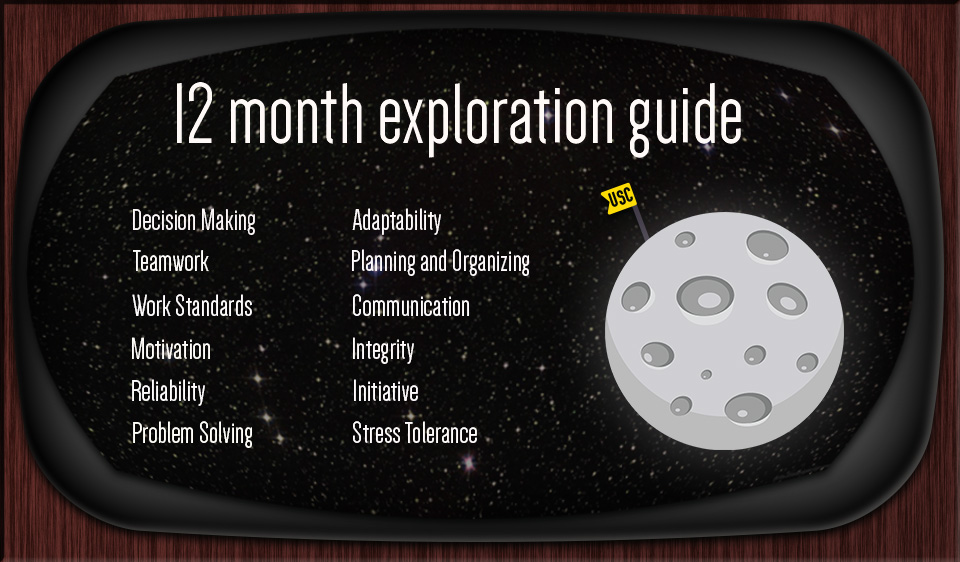 See our popular promo video!
Ready to check it out?